Current corona rules
2G applies in the restaurant, bar and sauna area.
2G plus applies to all hotel guests from December 15, 2021.
Testing using the rapid antigen test (official test from the test center) may not be older than 24 hours, testing using the PCR test may not be older than 48 hours. What is also new is that the persons exempted from the obligation to test, boosted persons, must present proof of booster vaccination, which was at least 14 days ago, in addition to proof of basic immunization.
For children up to school enrollment, the test does not apply and for minors who have been tested in accordance with Section 2 Number 6 SchAusnahmV or who can prove by means of a certificate from their school that they are regularly tested twice a week as part of a binding school protection concept.
Masks are required indoors.
You will receive all information about the nearest test center directly from us by phone or email.
Thank you for your support.
Our restaurant "PUR"
Dear guests,
Our restaurant is closed from January 10th to 16th.
From January 17th, our PUR restaurant will be open for you from Thursday to Sunday from 5:00 p.m.
The restaurant is closed from Monday to Wednesday.
As usual, we offer our breakfast buffet every day.
Reservations at 0451-293050
Your team from the Waldhotel Riesebuch
The Waldhotel Riesebusch ***
Dear Guests,
The Waldhotel Riesebusch was built in 1883. Back then, it was known as 'Waldhalle'. It has been family-owned since 1933, when Otto Lemm opened the location as a pub and café for day-trippers. In 1969, under the management of son Kurt Lemm, the restaurant was expanded into a hotel and successfully run for decades. His son Wolfgang Lemm took over the reins in 1987. Full of fresh ideas, he made adjustments for the new millennium. Daughter Nadine Lemm has been the fourth-generation manager of the hotel and restaurant since 2014.
We welcome you to our house and would be pleased to be your hosts.
We look forward to seeing you!
Nadine Lemm and the Waldhotel Riesebusch Team
Hotel bar
Open daily from 5.00 p.m.
Restaurant Pur
Organic. Regional. Seasonal.
Location
Sits perfectly between city & sea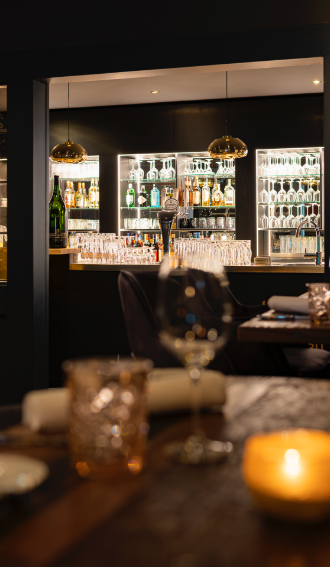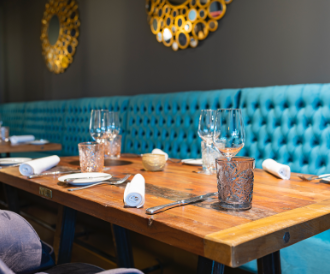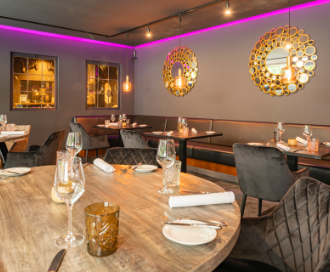 Bad Schwartau is a central starting point for excursions to Holstein Switzerland, the Baltic Sea, the beautiful Hanseatic city of Lübeck, Hamburg and Mecklenburg. Other easily accessible options include carriage rides through Ostholstein, a visit to Hansa-Park, the Sealife Centre and much more.
The perfect place to end a successful day and enjoy the ambience. Enjoy the best drinks and coolest beats in our bar – the place for special evenings and nights to remember.